Space Command 1980
A downloadable game for Windows
Space Command 1980 by Team Aguy
Featured as one of the top 20 out of 1054 games in the GMTK Game Jam 2018!
About the Game

Space Command 1980 is a typical arcade space shooter game... except you don't control your ship. Well, not directly.
You use a state of the art computer terminal to give commands to your ship... in real time! At first, you only have a small set of commands to work with. But as you progress, you will gain more commands to help you in your mission. How far can you survive?
Features
Challenging but fun gameplay
Various commands to maneuver your ship
8 different enemy types
Screenshots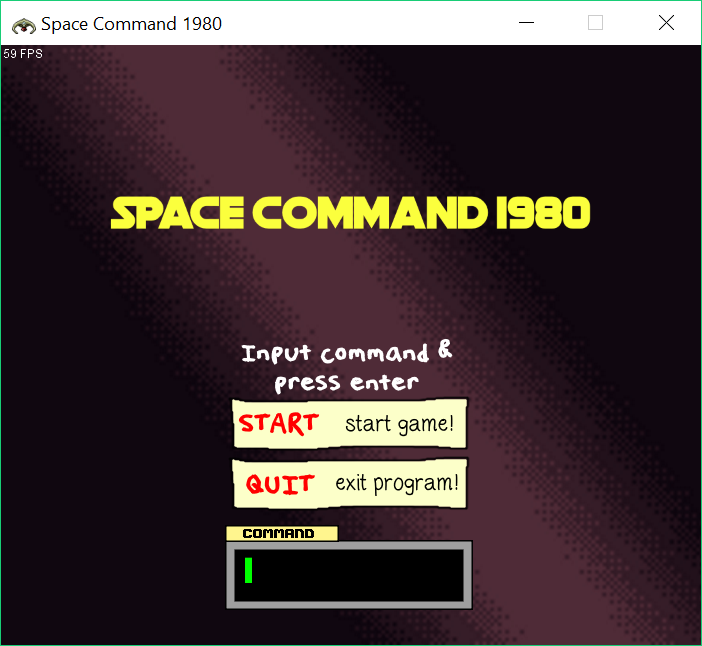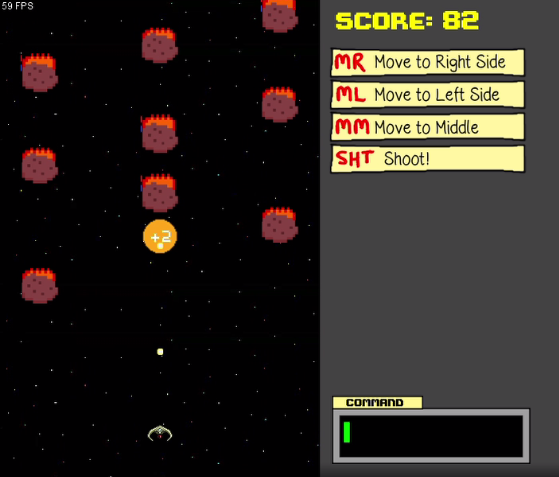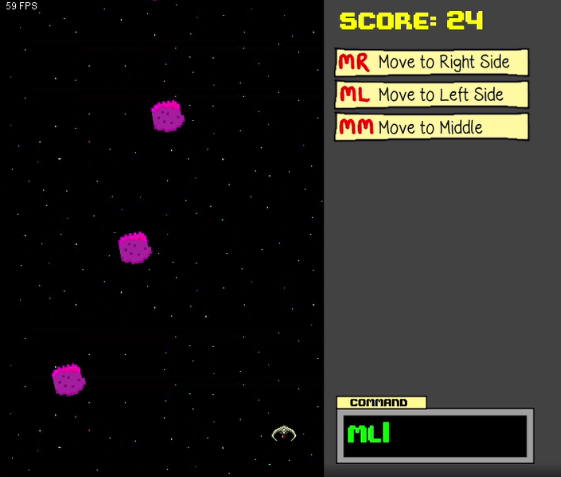 Credits
Game developed for Mark Brown's GMTK Game Jam 2018 by Team Aguy (pronouned "a-gooey").
Concept: Lian Laguio and Thomas Tiam-Lee
Developer: Thomas Tiam-Lee
Assets Researcher: Manuel Toleran
Art and Sound Credits
https://opengameart.org/content/32x32-animated-space-ship - phobi
https://finalbossblues.itch.io/pixel-shooter-towers-asset-pack

https://ansimuz.itch.io/explosion-animations-pack - ansimuz
https://opengameart.org/content/flaming-asteroid - rrcaseyr
https://ansimuz.itch.io/space-background

https://opengameart.org/content/sci-fi-shoot-em-up-object-images - mieki256

https://opengameart.org/content/bullet-collection-1-m484 - Master484

https://opengameart.org/content/space-shooter-sound-effects - dravenx
https://somepx.itch.io/humble-fonts-free - Eeve Somepx
Download
Click download now to get access to the following files:
SpaceCommand1980.zip
10 MB